ITSC receives NASA Group Achievement Award for ACE project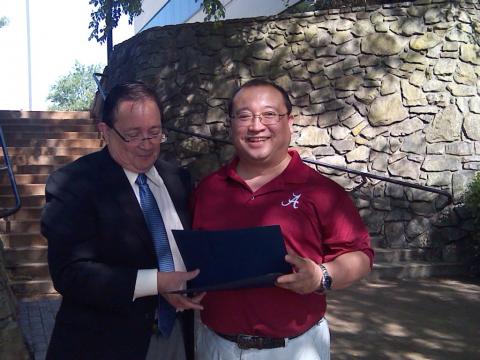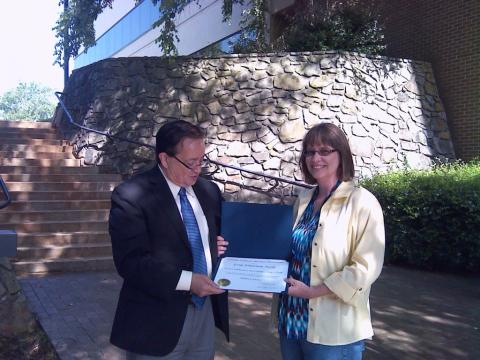 Dr. Matt He, Dr. Amy Lin and Helen Conover represented UAH ITSC at the NASA Group Achievement Award Ceremony for the Arctic Collaborative Environment (ACE) project. The ITSC team also included Todd Berendes, Will Ellett, Ajinkya Kulkarni, Manil Maskey, Michael McEniry, Dr. Rahul Ramachandran (now geoinformatics specialist for NASA MSFC), Kathryn Regner, Steve Tanner (now IceBridge systems engineer at NSIDC DAAC) Jason Toone, graduate student Rohan Bakare and ITSC Director Dr. Sara Graves.
ACE was jointly developed by National Aeronautics and Space Administration [NASA], U.S. European Command [USEUCOM], Von Braun Center for Science & Innovation [VCSI], North American Aerospace Defense Command [NORAD] / U.S. Northern Command [USNORTHCOM] and the University of Alabama in Huntsville [UAH]. ITSC personnel were integral members of the team and responsible for the design and development of the ACE system and the ORION situational awareness framework on which it is based. The overall success of the ACE Joint Capability Technology Demonstration (JCTD) led to the ACE system's deployment in Alaska and Canada, where it is used for environmental research and decision support.